---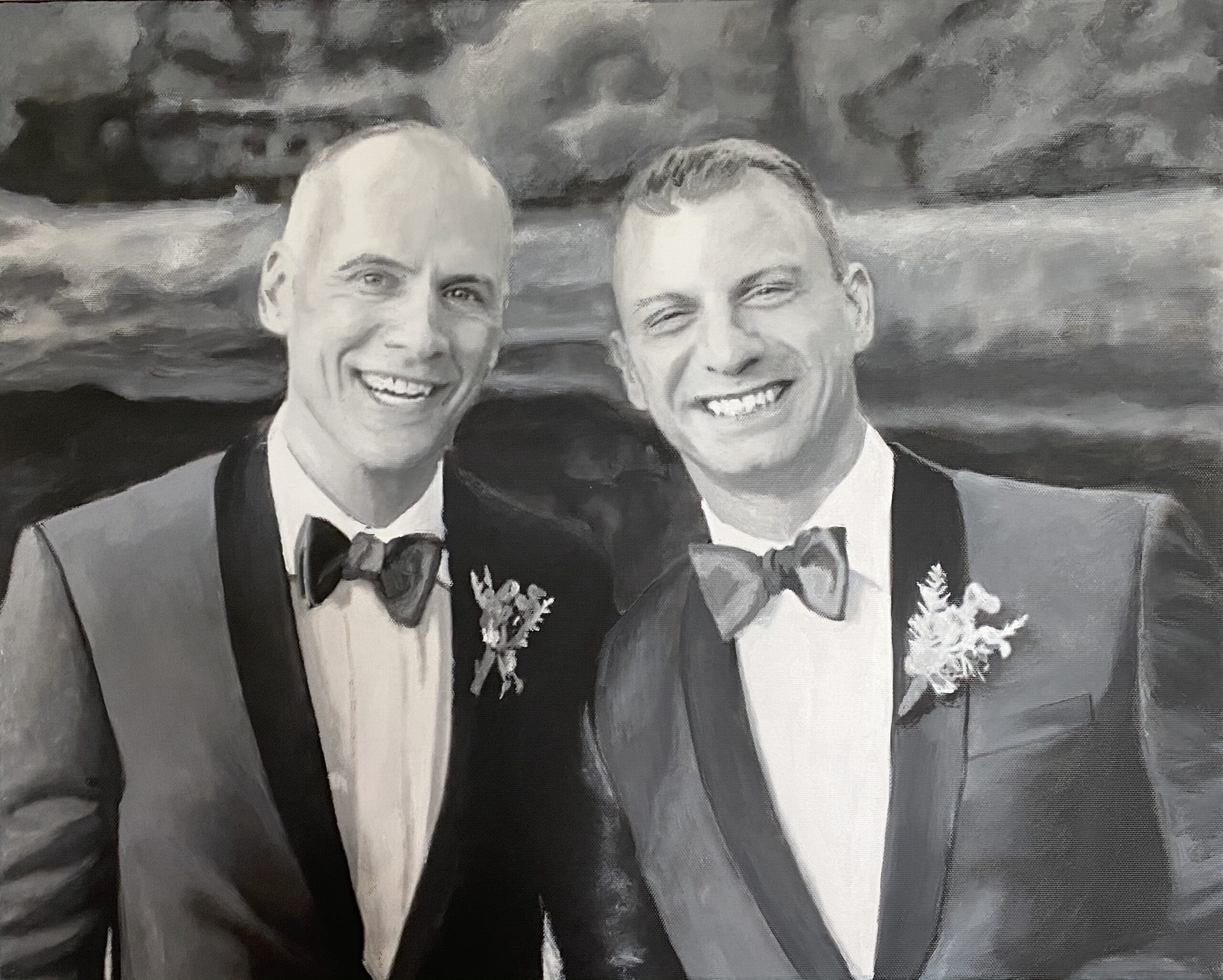 Give the gift of a beautiful photo-realistic black and white hand-painted acrylic painting, that they will treasure forever! This custom artwork will be timeless and fit in with any décor, ready to hang on the wall.
Perfect for engagement photos, maternity shoots, weddings, anniversaries & more! All paintings are made with acrylic paint and high quality 1.5 inch gallery-wrapped canvas.
How it works:
1. Send me a photo (or a few photos) for your painting.
2. I will ask for any clarifications regarding size, layout and styling.
3. I will get to work and send you a photo of the finished painting.
4. Once you are happy with it I will send the painting to you.
5. You will receive a tracking number of the shipping.
6. You will receive an acrylic painting on canvas; ready to hang on the wall.
7. (Optional) You will LOVE your portrait and record a reaction to opening the painting or send a photo of where you've hung it on your wall. I always love seeing my artwork's final home 🙂